Steelcase Lateral File/Storage Cabinet Combo Units
These top-quality cabinets provide tons of storage.
Measurements: 36″W x 18″D x 65″H.
Solve all your storage needs with one solution.
Brand new these sell for way, way over $1000 each, but these excellent condition used Steelcase Lateral File/Storage Cabinet Combo Units are yours for just…
$399 each
PLUS While supplies last, Get FREE Hanging File Folders with purchase
Great Quality, Incredible Price – 12 available right now! Only 3 remain!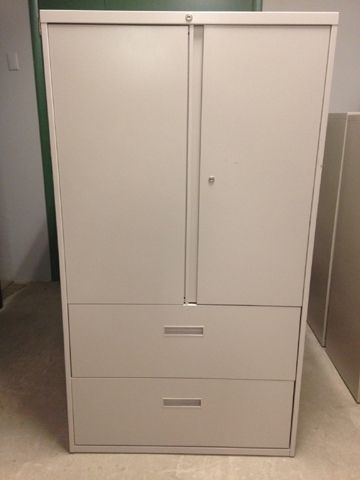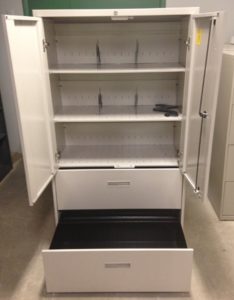 Quality Office Cubicles
Hundreds of these high-quality used Office Cubicles are now available.
This is a great opportunity to outfit your offices with quality cubes at bargain prices.
These can be configured to meet a variety of spaces and needs.
Our cubicle expert can help you to plan space.
Call today -- 732-370-5544 -- for more information.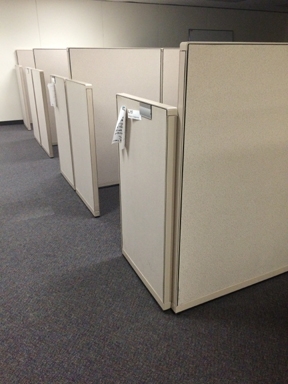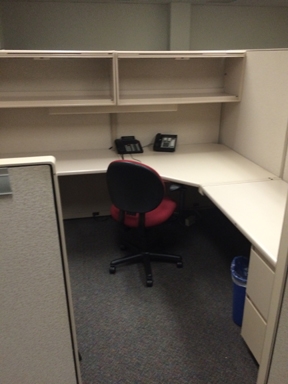 Guest Chair Set
Great set of traditional Guest Chairs.
High-quality construction features solid wood frames and beautiful fabrics.
Chairs like these sell new for well over $300 each, but this pair of used chairs is...
Just $150 for the pair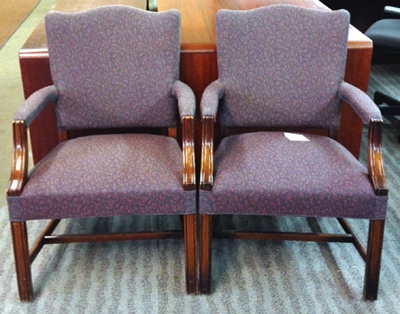 Compact Desk & Hutch Combos
We have four of these compact salesperson desks with matching hutch.
Quality made-in-Canada office furniture from Global Design, these desks measure 24" x 45".
Perfect for all spaces where a small desk option is needed while providing maximum storage.
Just $250 each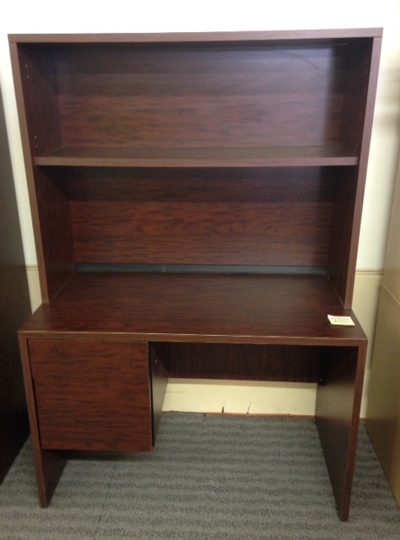 Traditional Caged Front Bookcase
This Traditional Caged-Front Bookcase makes a great addition to your traditionally - styles office or library. High-quality construction and excellent condition are the icing on the cake. Measures 58.5"W x 13.5"D x 52.5"H, shelves are 12"D. This beautiful bookcase is yours for...
Just $399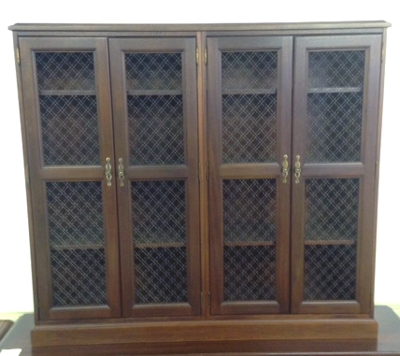 Filing Cabinets at Great Prices!
E.J. Schuster's is loaded with metal filing and storage cabinets at low prices.
Commercial Quality Four Drawer Filing Cabinets Starting at Just $75
Commercial Quality 2-Drawer Filing Cabinets Starting at Just $40
Come to our showroom at 1084 Brook Road, Lakewood and see for yourself!
SPECIAL: While Supplies Last, Get FREE Hanging File Folders with purchase of any Filing Cabinet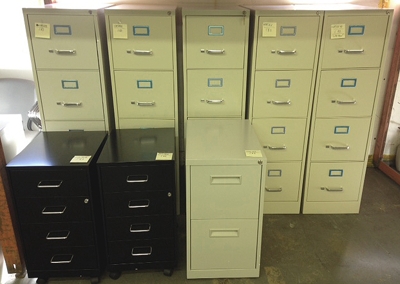 Fairfield Traditional Guest Chairs
When it comes to guest seating Fairfield stands with the absolute best. Solid hardwood constuction, quality craftsmanship and rich fabrics are the hallmarks of this company's output. Brand new Fairfield chairs like these cost well over $500 each. We have five two of the beautiful guest chairs shown.
Yours for just $99 each
Just two remain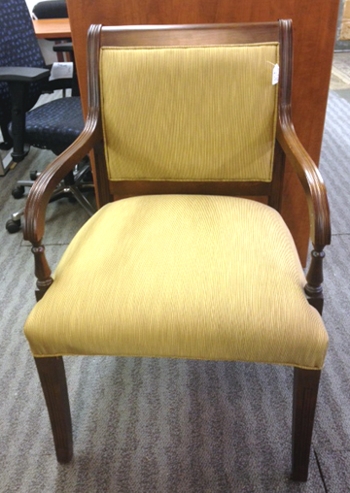 COVID ISOLATION SOLUTIONS
WE HAVE COVID-19 ISOLATION SOLUTIONS AVAILABLE
PLEASE CALL TO DISCUSS YOUR SITUATION AND SEE IF WE HAVE THE SOLUTION FOR YOUR NEEDS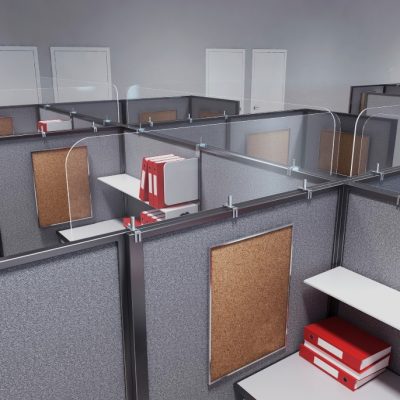 HON 10700 Series
We have several pieces of used HON 10700 Series furniture available.
Included are bookcases, lateral files, and the U-shape Desk seen in the photo.
This is top-quality made-in-the USA office furniture at a fraction of what you'd pay new.
Come in to our showrooms at 1084 Brook Road in Lakewood and have a look!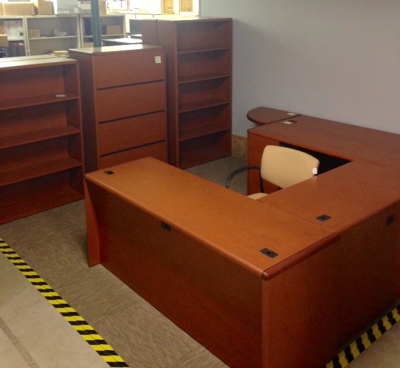 HON 500 Series Lateral Files
HON 500 Series Lateral Files feature the quality you'd expect from this great manufacturer.
These are the 36" Wide 4-Drawer model in great condition.
Brand new theese sell for well over $700 each, but these are...
Just $399 each
Two remain at this great price
PLUS: While Supplies Last, Get FREE Hanging File Folders with purchase of any filing cabinet