L-Shape Desks
We have used L-shape desks in cherry and espresso finishes available right now
L-shapes with two sets of drawers $499 each
L-shapes with one set of drawers just $399 each
COME IN TO OUR SHOWROOMS AND SEE FOR YOURSELF! YOU SAVE BIG!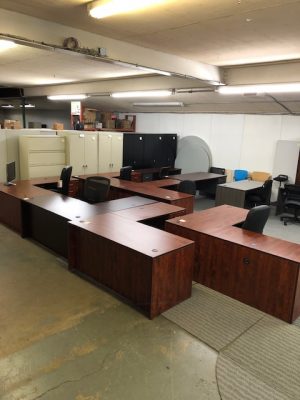 S&D Chairs Available
Scratch & Dent Office Chairs are always on the showroom floor. These have never been used and are in very good to excellent condition. Because they are S&D, you save big bucks. Come and try for yourself...
Prices range from $99 to $250 (all less than half of what you'd pay for the same thing brand new)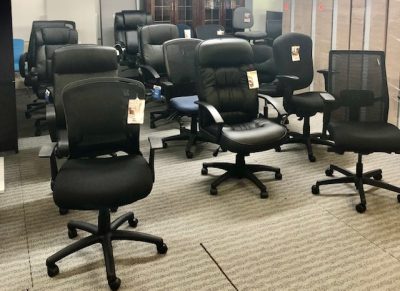 Quality Office Cubicles
Hundreds of these high-quality used Office Cubicles are now available.
This is a great opportunity to outfit your offices with quality cubes at bargain prices.
These can be configured to meet a variety of spaces and needs.
Our cubicle expert can help you to plan space.
Call today -- 732-370-5544 -- for more information.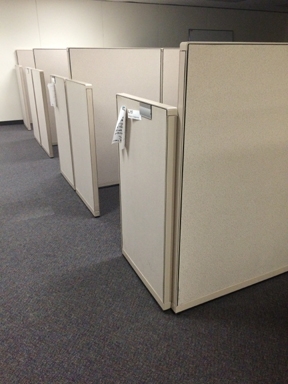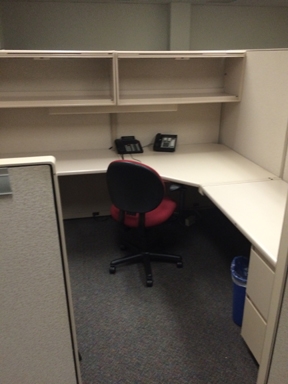 Old School Computer Desk with Hutch
They don't make 'em like this anymore. Solid construction and high quality parts make this a really nice little computer desk. Measuring 25.5" x 45.5" x 77.25", and featuring a keyboard tray, pencil drawer and CPU cabinet, this desk is ready to go for years and years of use.
Just $199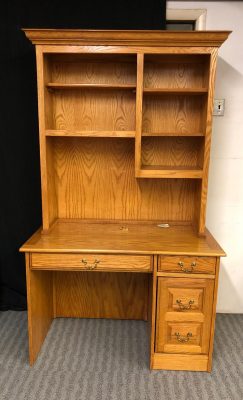 OTG Mesh-Back Guest Chairs
We have several of these great Mesh-Back Guest Chairs by Offices To Go used and in very good condition. Brand new, these go for over $200 each, but these used chairs will save you big!
Just $75 each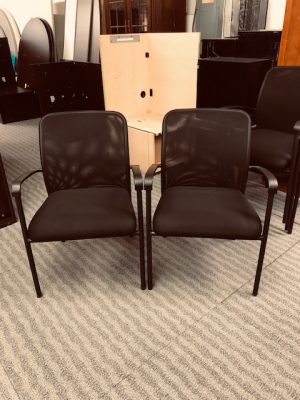 Lorell Mesh-Back Guest Chairs
These Mesh-Back Guest Chairs by Lorell are comfortable and sturdy with a great modern look. These chairs are brand new out-of-box specials. They usually sell for $235 each, but these never-used brand-new guest chairs are only...
$99 each
8 available assembled and ready to go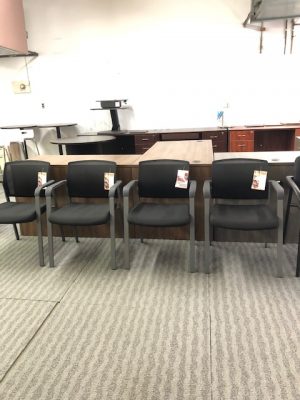 Filing Cabinets at Great Prices!
E.J. Schuster's is loaded with metal filing and storage cabinets at low prices.
Commercial Quality Four Drawer Filing Cabinets Starting at Just $75
Commercial Quality 2-Drawer Filing Cabinets Starting at Just $40
Come to our showroom at 1084 Brook Road, Lakewood and see for yourself!
SPECIAL: While Supplies Last, Get FREE Hanging File Folders with purchase of any Filing Cabinet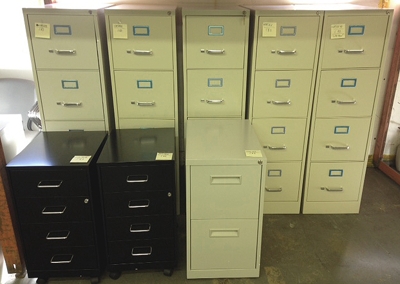 Metal Storage Cabinets
These Metal Storage Cabinets are unbeatable for keeping your supplies safe, secure and organized.  36"W x 18"D x 72"H they hold tons of stuff and lock securely to keep everything where it's supposed to be.
Brand new, these go for big bucks, but you will save Big on these Scratch and Dent items.
Standard 5-Shelf Units are just $350 each
Janitorial- and Wardrobe-style Units are just $199 each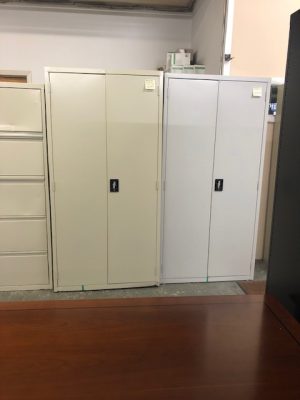 Lovely Bookcase Breakfront
This used Bookcase-style Breakfront unit is in very good used condition. It measures 36"W x 19"D x 78"H. High-quality construction, real-wood veneers, and great details are all on display here. With two deep shelves behind the lower wooden doors and 4 shelves in the lighted upper display section, this case is both beautiful and practical.
JUST $350
Two units shown in photo, but just one unit still available at this great price!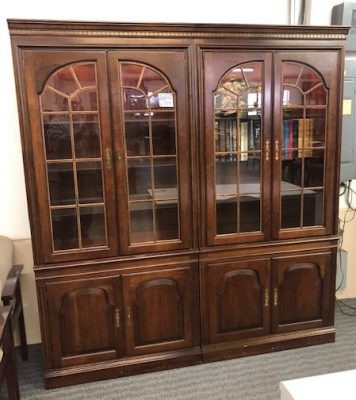 Out-of-Box Special
Salesperson Desk
This 30" x 48" Salesperson Desk is brand new out-of-the-box. It's assembled and ready to go. All you have to do is say "yes" and save...
JUST $350

SOLD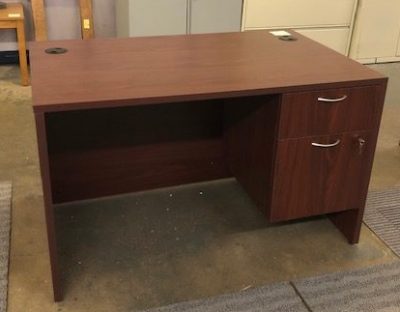 HON 500 Series Lateral Files
HON 500 Series Lateral Files feature the quality you'd expect from this great manufacturer.
These are the 36" Wide 4-Drawer model in great condition.
Brand new these sell for well over $700 each, but these are...
Just $399 each
SORRY SOLD OUT
PLUS: While Supplies Last, Get FREE Hanging File Folders with purchase of any filing cabinet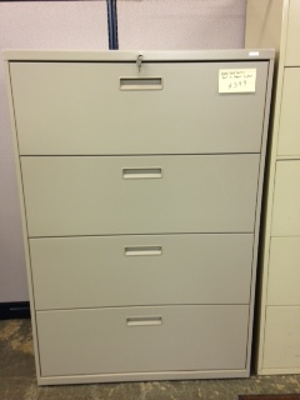 Need Isolation? Office Cubicles at Great Pricing
If you'e looking for isolation in your office these Desk & Panel set ups from HON Office Furniture might be perfect. Each desk is a standard 30" x 60" with a set of drawers. The included partition panels provide a number of configuration options. Set ups like these normally cost thousands, but each one here is just...
$750 each
SORRY - SOLD