PLEASE NOTE: DUE TO CORONA VIRUS SITUATION:
WE ARE NOW IN THE OFFICE MONDAY - FRIDAY 9 a.m. to 2 p.m.
We are available by phone MONDAY - FRIDAY  9 a.m. to 5 p.m.
(Please leave a message if no one picks up, we will return your call ASAP)
OUR SHOWROOMS ARE NOW OPEN BY APPOINTMENT ONLY
PLEASE CALL AHEAD FOR AN APPOINTMENT 732-370-5544
PROPER FACE COVERING REQUIRED FOR ENTRY
YOU CAN ALSO REACH US VIA EMAIL AT ejschuster@aol.com
THANKS! EVERYONE STAY SAFE AND HEALTHY!
Welcome to E.J. Schuster's
Your choice for Quality New and Used Office Furniture
1084 Brook Road, Lakewood, NJ 08701 • Monday-Friday 9-2, Showroom open by appointment only
E.J. Schuster's Office Furniture can furnish any office, large or small, at prices that save you money. We design, discount, deliver and install with over 30 years of experience behind us. We are committed to providing quality, value and service to our customers at reasonable prices.
E.J. Schuster's is an authorized HON furniture dealer, and has won the prestigious HON Award of Excellence. Schuster's has been named a Lorell Office Furniture Diamond Dealership for 2019. Put our knowledge and experience to work for you!
Everything At Discount Prices
HON Office Furniture Dealer
Lorell Office Furniture Diamond Dealership
Come Visit Our Showrooms
Large, Small or Home Offices
New, Used, Scratch & Dent And Close-Out Office Furniture
Delivery and Installation available
We are:
A certified HON Office Furniture State Contract Dealer
Trendway Office Furniture State Contract Dealer
Serving the federal government and United States Military
Welcoming corporate and personal clients
Covid-19 Isolation Solutions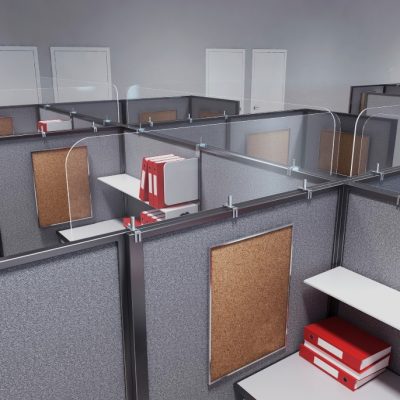 E.J. Schuster's Office Furniture is now offering COVID-19 Isolation Solutions
Office Partitions and Partition Extenders
Desk Top Cough Guards
Mobile Room Dividers
Please call to discuss your needs and the solutions we offer
---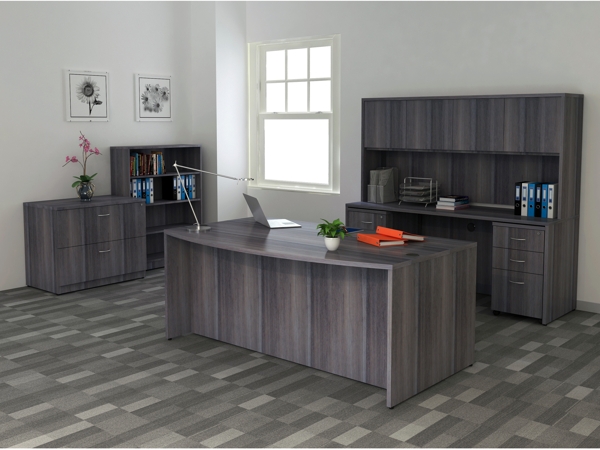 Lorell Essentials Now In Weathered Charcoal
Our best-selling most-affordable line of office furniture is now available in today's hottest finish, Weathered Charcoal!
This gray weathered woodgrain finish exemplifies today's contemporary style with a beachy driftwood tone. Come see for yourself in our showroom!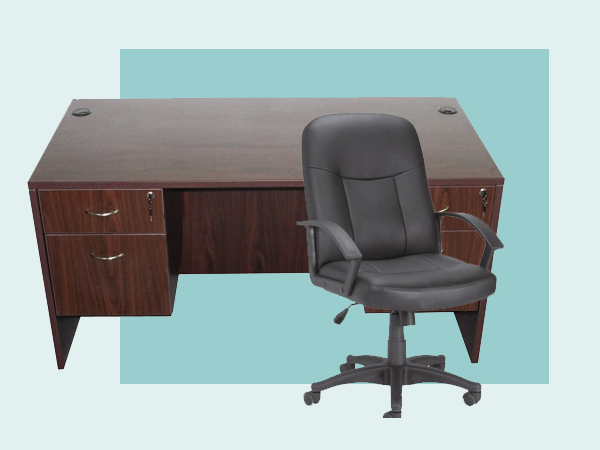 Home of the $550 Desk & Chair Special
Commercial Quality 30x60 Double Pedestal
Office Desk & Executive Chair
JUST $550 +applicable tax
Or Purchase the Desk Only for Just $499 +applicable tax
Delivered & Installed in Ocean or Monmouth Counties
Hours & Contact
We are in the office Monday - Friday 9-2, available by phone Monday - Friday 9-5.
Showroom open by appointment only
Face covering required
Phone: 732-370-5544
Email: ejschuster@aol.com
NOTE:
DUE TO CORONA VIRUS SITUATION, OUR SHOWROOMS ARE OPEN BY APPOINTMENT ONLY
WE ARE IN THE OFFICE MONDAY - FRIDAY 9-2, AND ALWAYS AVAILABLE BY PHONE MONDAY - FRIDAY 9-5
PLEASE CALL 732-370-5544
Showroom now open by appointment. Please call ahead. Face covering required.
SORRY, BUT WE WILL BE CLOSED SUNDAYS UNTIL FURTHER NOTICE
---
Visit our Showrooms
Visit our showrooms to see before you buy. Our helpful sales staff is here Monday through Friday from 9-5 and Sundays from 10-2 to assist you with all of your office furniture needs. Our New Furniture Showroom features HON, Martin and Lorell Office furniture on display. Our Used Furniture Showroom features a wide selection of quality used, close out, and scrtach & dent office furniture at low, low prices. Delivery and installation are available.
Looking for Office Supplies?
E.J. Schuster's has transfered the Office Supplies portion of our business to Dante Martinez of the Weeks Lerman Group. Dante, a long-time Ocean County resident, looks forward to providing you with the same level of service and value you're accustomed to. For inquiries about this transfer, please contact Dante directly at 732-629-1745. For those of you who've already set up your account with Weeks Lerman, please call your dedicated Customer Service Representative, Laurie Greenham, at 718-803-4735 for questions on merchandise and to place orders. Thanks to all of our office supply customers for your many years of patronage. We are confident you'll be pleased with what Dante, Laurie, and the Weeks Lerman team can do for you.