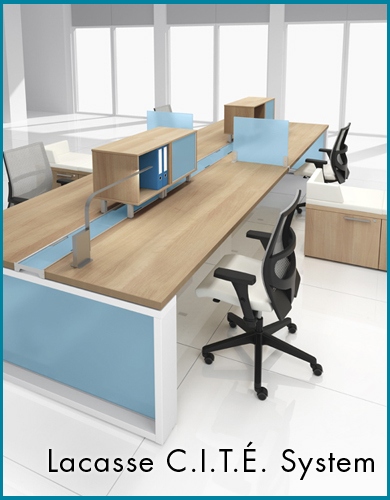 E.J. Schuster's Office Furniture is located in Lakewood, N.J. and offers office furniture solutions all along the central New Jersey shore. From Belmar, Asbury Park, Jackson and Lakewood to Long Beach Island, Toms River, Brick Township, Forked River and Tuckerton, E.J. Schuster can provide all of your office furniture needs.
With over 25 years in the office furniture industry, E.J. Schuster is your resource for quality oriented, competitively priced office furnishings. We can guide you through the maze of confusing alternatives and allow you to accomplish your goal of an efficient and productive office environment.
Whether you are moving your headquarters, renovating your office, or you just want a more efficient office layout, there is no better place to start than E.J. Schuster. We can help you design an office that is not only productive and efficient, but also comfortable and stylish as well. Through the use of the computer-aided design tools and good old fashioned experience in the industry, we will work closely with you in all phases of the design process including: furniture needs analysis, selection of furnishings, interior design and layout, material, fabric and finish selection and more. Our sales and design staff will assist you in selecting product that fits your style and your budget.
Although we sell office furniture, our commitment to customer satisfaction involves far more than the sale of products. Professional attention to planning, management, installation and other services – as your needs dictate – is as important to a successful project as the furniture itself. Our experienced, talented staff will work with you to create a dynamic, productive office environment for you and your company.
Let E.J. Schuster's years of experience help design your new office. Stop by the E.J. Schuster's showroom in Lakewood, N.J., or call to schedule a space planning appointment.